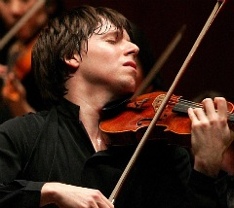 Joshua Bell is widely acknowledged as one the the worlds greatest violinists.
In January of 2007, in an experiment organized by the Washington Post, he stood on a street corner near the subway in Washington DC and assumed the role of street musician.
Playing a 3.5 million dollar Stradivarius, he performed six Bach pieces for about forty five minutes.
Two days earlier he sold out at a theater in Boston where the average cost of a seat was $100.
His forty-five minute street performance earned him $32.00. Rather than his customary standing ovation he didn't even receive any applause.
There is a lesson to be learned from this, but I'm not sure what it is.
What do you think this says about our lives, our society, and our culture?